Educational Online Tools for Every Busy Teacher.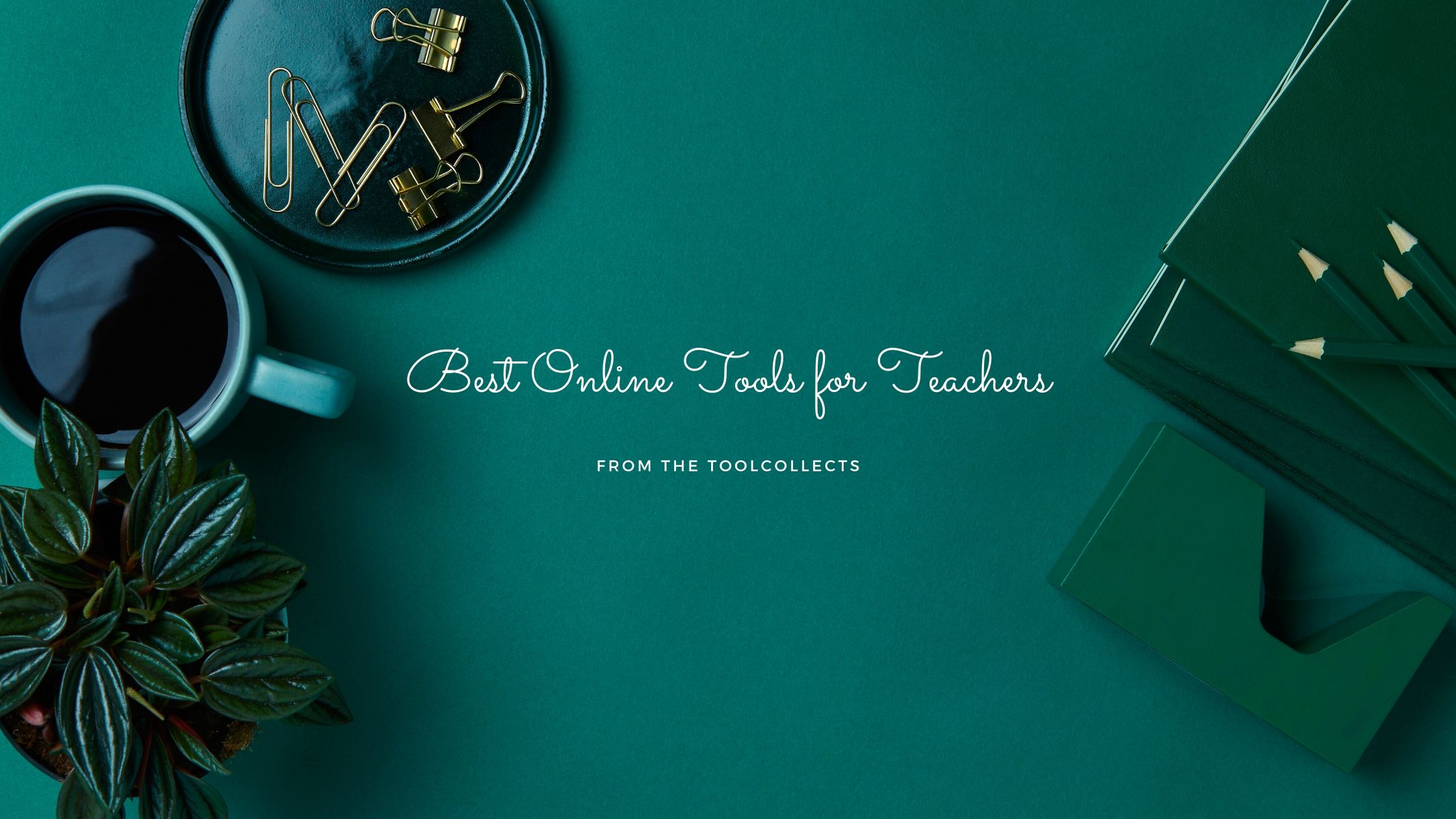 Start saving time for your teaching today!
What We Offer
Here you can find tons of amazing online tools for teachers, for the online class, video conferencing, making a quiz, class collaboration, education games, online grading, lesson planning, super worksheets, countdown timer, parent teaching communication, classroom management, formative assessment, online whiteboards, and much more!
Zoom
Zoom is a video conferencing app accessible through any smart device — iPad, Chromebook, phone, etc. — that allows you to host sessions with up to 100 participants, completely free. If you're planning to break students into small groups or record your sessions to repost for students who missed the call, Zoom is a good choice.
Google Hangouts Meet
Google Hangouts Meet is a great online tool for teachers that allows up to 100 participants in a video call. As a host, you have the option to mute and share screens with your students. Google Meet is included with G Suite and G Suite for Education.
Google Classroom
Google Classroom – is a free web service developed by Google for students and teachers that just takes the creation of a google account. It allows teachers to simplify creating, distributing, and grading assignments. If you are looking for a tool that can streamline the process of sharing files between you and students, Google Classroom is the right tool for you.
BigBlueButton
BigBlueButton – is a free, open-source online teaching tool that hosts online lessons along with other features.
Flipgrid
Flipgrid – is 100% free for all educators, learners, and families. Engage and empower every voice in your classroom or at home by recording and sharing short, awesome videos…together!
Quizlet Live
Quizlet Live – is the free in-class quiz game, produced by Quizlet, that can then bring these learning materials to life. Quizlet provides a platform for students and teachers to create and share their own learning materials, including flashcards and diagrams.
Synap
Synap – is an online education platform that allows students, teachers, and professionals to make quizzes for free. You can even access other peoples quizzes too, which is very helpful if you're a busy teacher.
BigBlueButton
Vocabtest – is an old-school online service conceived for performing vocabulary tests. And bonus: their site provides a free quiz creator. Teachers can use the quiz creator to create printable word tests.
ProProfs Quiz Maker
ProProfs Quiz Maker – is a cloud-based software to create and deliver online exams and tests. The ProProfs solution helps you to author quizzes, secure tests, and student assessments. It comes along with complimentary test templates, automated grading.
Testmoz
Testmoz – this free test generator offers multiple question types, automatic grading, detailed reports, and a simple design. Additionally, tests are passcode protected, but it does not require students to register to take the tests.
Quizizz
Quizizz – When playing live, students can see the class accuracy reflected as it updates the leaderboard live with each response. There are thousands of games available in the library, making it easy to get started or create your own.
Explain Everything
Explain Everything – is all about interaction in a virtual environment. This digital tool allows students and teachers to collaborate on an interactive whiteboard thus encouraging group activities.
Educreations
Educreations – is an interactive whiteboard and screencasting tool, that allows you to explain any kind of concept in an interactive digital environment which means you can teach and learn from anywhere.
Padlet
Padlet – is a digital pinboard that allows participants (students and teachers) to contribute by pinning different images, videos, text files, links, and more. It is a great tool for collaboration in the classroom.
Kahoot!
Kahoot! – The classic interactive quizzing game! Fully customizable, Kahoot! makes it easy to create and share fun learning games in your classroom. Used all around the world, for students of all ages, Kahoot! is a must for any modern-day teacher.
DuoLingo
DuoLingo – A popular app language learning, available on Android, iOS, Windows. Analyzed how millions of people learn at once to create the most effective educational system and tailor it to each student, track their progress and give personalised feedback.
Instructables
Instructables – is a website specializing in user-created and uploaded DIY projects. Instructables has a tonne of awesome projects for teachers to do with their classes and supports teachers and students by providing free premium membership. Cooking, crafts, costumes, outdoor play, technology, etc.
Code Kingdoms
CodeKingdoms – was built for kids, with kids, by (big) kids. This is a great platform for introducing kids to programming by showing them how to build their own Minecraft mods.
Scratch
Scratch – this digital tool lets students create engaging projects like games, animations, interactive art, stories, and more. If your students have an interest in making programs, Scratch is definitely one of the digital tools for the classroom you have to introduce them to.
TeacherEase
TeacherEase – is an easy online grade book available for teachers. Supports traditional and standards-based grading. Teachers save time, communicate with parents, and improve student performance. Available to teachers, schools, or entire districts.
Gradelink
Gradelink is entirely internet-based so you and your staff can work anywhere, making it ideal for bolstering distance learning. Standards, grades, transcripts, reporting and more — all in one integrated platform that's easy to use.
Thinkwave
Thinkwave – is a free online grade book platform that provides flexible grading for teachers, online access for students and parents, and custom reports. It's a good choice for keeping track of student grades and communicating student progress to parents.
FreshGrade
FreshGrade – is a flexible grade book connects with student portfolios to seamlessly integrate student work and assessments. It is a fresh way to capture, document, and share student learning.
Articulate
Articulate – is a great tool for creating online learning courses. 19 of 20 top-ranked universities currently employ this platform.
Prezi
Prezi – is a digital software for creating interactive presentations. It allows you to create more effective, persuasive, engaging presentations.
TES
TES – is the ultimate digital lesson plan book that enables teachers to create digital lessons in 5 minutes. TES helps teachers save time by collecting all digital content in one place, achieve teaching goals with fun, interactive lessons, and monitor student understanding with quizzes and discussions.
Haiku Deck
Haiku Deck – works online and offers a huge database of stock photos with which you can create image-based slides. It can be also integrated into Google Classroom which has been very popular lately.
Pear Deck
Pear Deck – allows teachers to effortlessly build engaging instructional content, right from Google Slides. With the Pear Deck for Google Slides Add-on, as a teacher, you can add the magic of formative assessments and interactive questions to your presentations.
Newsela
Newsela – aims to shape the future of K-12 education. It is a great database of current events stories personalized for classrooms. Newsela enables teachers to create meaningful and high-interest content that meets the curricular requirements of the state, as well as authentic and high engagement learning activities.
Easy Class
Easyclass – is a platform that allows educators to create online classes whereby they can store the course materials online; manage assignments, quizzes and exams; monitor due dates; grade results, and provide students with feedback all in one place.
SuperTeacherWorksheets
SuperTeacherWorksheets – This site hosts thousands of printable worksheets and activities available for teachers, parents, tutors, and homeschool families.
Mr.Printables
Mr.Printables – Enjoy tons of fresh ideas for preschool learning, kids activities, kids crafts, party printables, holiday fun and even DIYs for beautiful kids room decorations.
GraphicMama
GraphicMama – provides 30 Free educational presentation templates in 2 color schemes, that are compatible with PowerPoint and Google Slides. It's a great tool for online lessons and home school presentations.
TeachersPayTeachers
TeachersPayTeachers – an online marketplace where teachers buy and sell original educational materials. An awesome way to get unique lesson plans and supporting other teachers. All educational materials are 100% created by other teachers around the world.
Classroomscreen
Classroomscreen – is an online tool that allows you to display the instructions for your lesson in a clear and visual way. By using the timer you can let your students know how much time is left for working on their task. This gives them a visual reminder.
Task Timer
Task Timer – is a free Chrome app that you can use to time multiple tasks or events at the same time. The tool works online and or offline in the Chrome web browser. The timer functions on a countdown basis.
BookMeeY
BookMeey – is a free calendar booking platform that integrates with your calendar so you are never double booked – a miracle when teaching, and allows you to save time when booking in your parent-teacher appointments, or meetings with colleagues.
ClassTag
ClassTag – enables parents to sign up via the app to volunteer or help with classroom activities. ClassTag also allows teachers to create newsletters and schedule parent-teacher conferences. While many teachers struggle to build relationships with parents for whom English is not the primary language, ClassTag offers the ability to send messages to parents in their preferred language and have their responses translated back into English.
Remind
Remind – is a communication for the school, home, and everywhere in between. Remind allows teachers to reach students and parents where they are.
Class Dojo
Class Dojo – is an online communication platform for teachers. 95% of U.S. schools use Class Dojo to engage kids and connect with families! It's free for teachers, forever. Class Dojo enables teachers to instantly share photos, videos, and announcements on Class Story, or privately message with any parent.
Trello
Trello – An online tool great for teachers to manage projects and personal tasks. This teaching tool allows a team of teachers to easily split up jobs, roles, and responsibilities. Trello allows people to create boards, lists, and cards to help organize and prioritize projects in a fun, flexible, and rewarding way.
myHomework
myHomework – Many schools choose to use myHomework as a substitute for the paper planner. Overall this tool helps grow planning and organizational skills, eliminate missing assignments, reduce stress/anxiety for students, and improve college & career readiness.
ClassCharts
ClassCharts – allows teachers to produce instant seating plans, with an incredibly helpful integration of pupils' school pictures and data from SIMS. With just a few clicks, teachers can quickly change the seating arrangement of a classroom on ClassCharts. This tool is essential for improving student behavior and saving you precious time.
Turnitin
Turnitin – provides instructors with the tools to engage students in the writing process, provide personalized feedback, and assess student progress over time. Turnitin is used by more than 30 million students at 15,000 institutions in 140 countries.
Socrative
Socrative – is a solid tool for remote assessment to gauge student understanding in real-time. This enables teachers to modify their instruction to drive student learning most effectively. Socrative currently has nearly 3 million users worldwide and is available in 14 languages.
Zzish
Zzish – there are hundreds of fun digital assessment tools out there and they can all plug into ZzishHub. This includes their own assessment tool Quizalize. These tools allow you to get instant insights from your classroom. ZzishHub shows you which students need help and what they need help with, so you can easily personalize your teaching. It even tells you which apps, websites, videos, and worksheets have helped similar students improve the most.
Canvas chrome
Canvas chrome – gives you several pen options, different colors and an eraser. It's great for a touchscreen device and is servicable for non-touchscreens. Its lack of features may be its best benefit: it's easy to use. Plus, it automatically saves your creations for re-using or downloading as an image.
Whiteboard.fi
Whiteboard.fi – is a simple tool that can be used instantly. By creating a class and letting your students join, everyone will get a digital whiteboard. You as a teacher see all your students' whiteboards in real time, so you can follow their progress. The students only see their own whiteboard and the teacher's.
Ziteboard
Ziteboard – is a virtual online whiteboard that works on any device: laptops, tablets, mobile devices – optimized for both iPad's Safari and Google Chrome on laptops.
AWW-A Web Whiteboard
AWW – the perfect tool for class brainstorming sessions. This is an online whiteboard app for computer, tablet, or smartphone.
Miro
Miro – is a platform for modern work, enabling collocated, distributed, and remote teams to communicate and collaborate across formats, tools, channels, and time zones — without the constraints of physical location and meeting space.